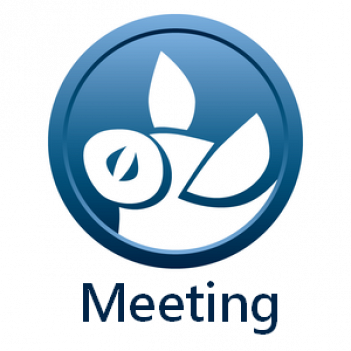 PVS 2017 Autumn Meeting
8th - 9th November 2017
***We have now filled our room quota at the hotel so Full Bookings are being taken on a provisional basis - you can still proceed through the website to make your booking, but your room will not be confirmed until you receive a separate email from Rachel***
Leeds, West Yorkshire

We will be heading to the Marriott Hollins Hall, Leeds, for the PVS Autumn 2017 meeting. We have a full and exciting programme (left), and we look forward to welcoming you to Yorkshire.
Please Note: Permission for non-members and guests to attend must be obtained from the President Mark White: president@pigvetsoc.org.uk. Guests can only be booked by a member, non-members can 'Apply for Membership' (above) as a non-member that, when approved, will allow you to book a place at the Meeting.
Please be aware that Early Bird registration closed on Wednesday 1st November at 6pm GMT so a £25 extra admin charge has already been added to the prices displayed above.
If you are attending the dinner on the Wednesday night, you will also need to select your menu options.
MENU

Soup of the day
-
Lemon and thyme chicken and goats cheese salad with a balsamic glaze
-
Garlic mushrooms with chive sauce and toasted muffin (v)

***

Roast loin of pork and Yorkshire pudding
-
Baked fillet of haddock with a wilted spinach, rocket and pesto cream
-
Roasted aubergine with a spiced rice, tomato and balsmaic sauce (v)

ALL SERVED WITH POTATOES AND SEASONAL VEGETABLES

***
Chocolate fudge cake with whipped creeam and raspberries (v)

If you have any particular dietary requirements, please contact our organising team (conference@pigvetsoc.org.uk) as soon as possible
This meeting is kindly sponsored by ECO Animal Health

Any questions with regards the website and registration, please email Liz/Duncan: webmaster@pigvetsoc.org.uk